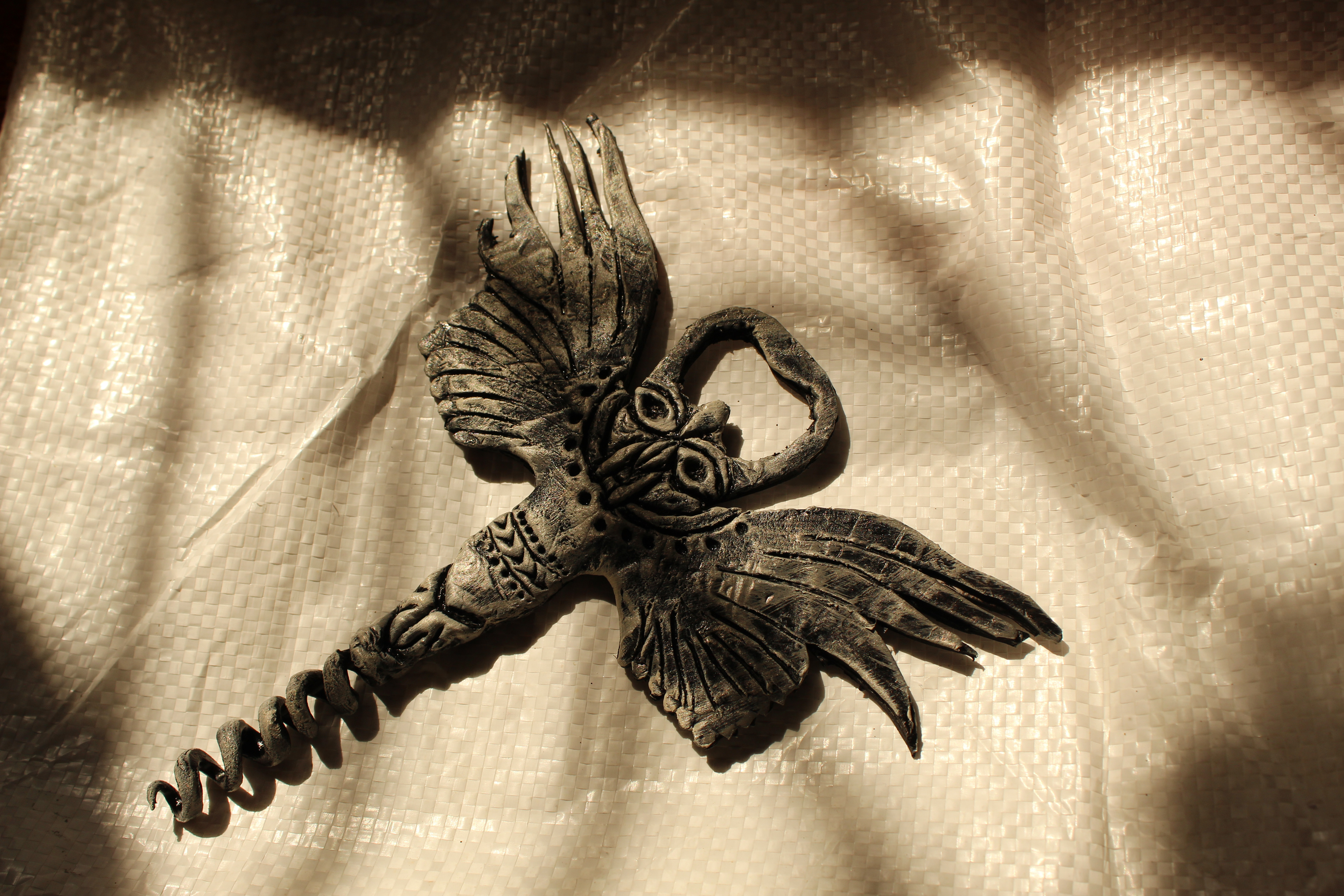 The name 'Murg Mahuaul' is derived from the Hindi words 'murga' (chicken), 'maahaul' (atmosphere), and the Mahua tree. The Amabeda Haat is a weekly local bazaar and its unique elements are its cockfights, gatherings, and the Mahua wine. People from villages within fifty kilometre radius come together to drink, enjoy and shop groceries at the haat.
The Mahua wine is a local distilled wine brewed from ripe mahua flowers, and is a part of the culture of the Aadivasi's living there. during the bazaar, villagers drink mahua together from a cup made of stitched mahua leaves. This is like any occasion or celebration to which people 'pop open a bottle' for a drink with their family or friends. Keeping this in mind, the 'Murg Mahual' is a bottle opener designed to open that celebration bottle. The rooster was chosen as a form to highlight the 'murga ladai' games.
The material used to make the souvenir is iron, and the technique applied is forging. The material was chosen because of the availability of iron in the area and the skilled ironsmiths that forge blades for the cockfights and tools for the farmers. The simple, traditional form of a rooster is inspired by the forms of animals in found in Gond paintings and Dhokra craft (handicraft found in Bastar where metal figurines are fashioned from bronze and copper-based alloys using a 'lost wax casting' technique). 
The shape of the wings of the rooster form a bottle opener and foil cutter. The head allows for another bottle opener and at its feet there is a corkscrew (like the blade tied on a rooster's ankle for the fight). This makes the bottle opener not only a decorative souvenir but also a multipurpose product.